Hand Crafted Ceramic Tiles
Welcome to Sansei Tiles,

We are especially pleased to present our new collection of ceramic tiles. The Sansei Tile collection
includes unique hand crafted and hand glazed tiles. We created this unique collection of tiles to
assist you in making your home or office decor the very best it can be.

At Sansei Tiles, we see ceramic tiles as unique works of art. Originality and high relief designs
are our emphasis. All of our tiles are hand crafted and glazed one at a time, therefore each tile is
distinctively unique. Each tile is copyrighted to secure the uniqueness of our designs.

Our tiles are made of the finest U. S. terra cotta or white clay mixed with grog and sand to in-crease
durability. The terra cotta tiles are finished in a gloss or matte glaze. The white clay tiles are finished
in either a multi-colored glaze or a solid color glaze. You may choose a solid color glaze from our
color palette or we can custom color your tiles to match your decor. Simply submit a color sample and
we will duplicate it. Color combinations are endless.

We also offer custom designed tiles. Create a design, send in your family crest, monogram or
company logo and we can turn it into a tile.

We look forward to helping you turn your environment into a unique work of art with Sansei Tiles.


Sansei Ceramic Tiles is proud to sponsor the following organizations and a portion of your purchase will go to the following
charitable organizations: The ASPCA, The Geauga County Dog Shelter, The American Cancer Society, The Christopher
Reeves Paralysis Foundation, The Alzeheimer's Association of America, The American Red Cross, The Geauga County Humane
Society Rescue Village, The Planned Parenthood Association, The Make A Wish Foundation, The Sierra Club, The Pasadena
Humane Society, PetFix Ohio and The Arbor Society..

Contact Information
Telephone: (216) 701-2673
E-fax: 1-866-896-5083
Postal address: P.O. Box 631, Chardon, Ohio 44024-1460
Electronic mail: infoandorder@SanseiTiles.com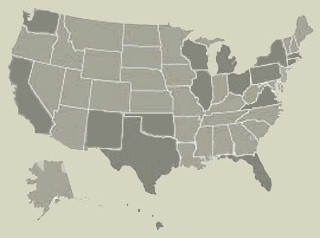 Sansei Ceramic Tiles beautifying homes & businesses throughout the US since 2000 .
An American Company, owned and operated in Chardon, Ohio. We proudly support our local economy & use materials exclusively produced in the US.
We are a company that strides to be as green as possible. Reduce, Re-use & Recycle! Tiles are packed in recycled packing materials.